Finally, an Activist Judge Social Conservatives Love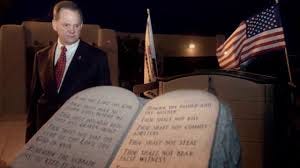 Editor's Note:  I recently wrote an op-ed for the New York Times about ... as the headline indicates ... an activist judge social conservatives really like.  I thought this was interesting because conservatives don't like activist judges -- or at least that's what they claim.
Because of an agreement with the Times, I'm prohibited from publishing the column here ... but I can lead you to it using the link below.  I hope you check it out and after you do, come back here and please leave a comment.
Thanks ..
Bernie Goldberg
http://nyti.ms/2fIcta5