Discover more from Bernard Goldberg's Commentary
Media and political analysis
Over 8,000 subscribers
Gay Rights vs. The Rights of the Faithful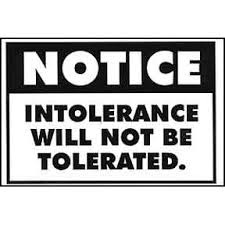 A Christian florist in Richland, Washington is sued by the state attorney general and by the ACLU because she wouldn't do a flower arrangement for a gay couple about to be married.
A Christian couple that owns a bakery in Gresham, Oregon shut down their business after the state began an investigation into their religious objections to catering same-sex union celebrations.
In New Mexico, the state Supreme Court ruled that a Christian couple who owned a photography studio violated the state's Human Rights Act by refusing to photograph a "commitment ceremony" of two gay women.  The shop owners were fined $6,637.
I learned of these things in a Wall Street Journal op-ed that ran under the headline "Gay Marriage Collides With Religious Liberty."  The column was written by Mollie Ziegler Hemingway, who clearly is on the side of the Christians.
"It wasn't supposed to be this way," she writes.  "Voters were assured that legalizing gay marriage wouldn't undermine religious freedom – after all, the public was assured that religious institutions would be free to act as they always had.  But what about religious individuals?  The effects of this new legal regime on private citizens have largely been ignored."
So let's not ignore them.  Let me offer my succinct analysis of the plight of these put-upon Christian small business owners who find gay unions a sin frowned upon by God Himself:  Too bad!  Believe whatever you want inside your church, but when you set up shop on Main Street you have to play by America's rules – not the church's.
People of faith, of course, will not buy this argument.  They believe God's rules -- or their interpretation of those rules -- trumps anything civil society might come up with.  They're wrong, of course, so let's try to help them see the light.  Let's imagine that a Muslim owns a flower shop somewhere in America, and because of his religious beliefs he won't sell flowers to those he considers infidels, say, Christians, who want to be married by a minister who will read scripture praising Jesus as lord and savior.  This the Muslim shop owner finds offensive. So he refuses to provide flower arrangements for the wedding.
Or let's imagine a Christian couple that thinks interracial marriage is a sin, so refuses to cater a marriage between a black man and a white woman.
Or imagine a gay couple that run a food store and won't put up with what they see as religious bigotry, so they refuse to sell groceries to born again Christians.
Decent people everywhere would condemn such intolerance.  But somehow when Christians put gays in their cross-hairs, it's not only okay, it's somehow admirable – because they know there will be consequences yet they stick by their religious principles anyway.
As the florist in Washington State put it:  ""You have to make a stand somewhere in your life on what you believe and what you don't believe."
Anyone is free to think whatever he or she wants about anything, including gay marriage.  And if you're a priest or minister, you have absolutely no obligation to perform same-sex marriage.  You can even condemn the practice week in and week out from the pulpit and suffer no legal consequences.  That's how it should be.  But if you run a business, open to the public, you are not free to discriminate against gays – (anymore than you'd be free to discriminate against blacks or Jews or atheists) --simply because your faith tells you that the only acceptable marriage is between one man and one woman.  That's fine in church.  It's not fine on Main Street.
In the New Mexico case, where the photography studio owners were fined more than $6,000 for violating the state's Human Rights Act, the judge who upheld the fine said being "compelled by law to compromise the very religious beliefs that inspire their lives" is "the price of citizenship."
Understandably, that won't sit well with those who believe gay marriage is a sin.  But it's a wise decision nonetheless.
"It's not just religious-minded business owners who need to worry," the author of the op-ed tells us.  "County recorders, magistrates and judges in Iowa as well as justices of the peace in Massachusetts and town clerks in New York have been told that refusing to perform services for same-sex couples will result in criminal prosecutions.  Faced with choosing between their jobs and their religious beliefs, many have resigned, including a dozen Massachusetts justices of the peace."
They made the right decision.  If officers of the law can't uphold the law, they should resign.
The irony in all of this is that many Christians who are told they may not legally discriminate against gays are the ones who feel oppressed.  They're the ones who think they're victims of government and gay intolerance.  What they don't seem to understand is that America is not a theocracy, no matter how much some of them wish it were.  What they also don't understand is that refusing to do business with people, simply because your church doesn't approve of their actions, is not only closed-minded – it's also un-American.